DJ Soundboard v2.0
Projects | | Links: Youtube | Github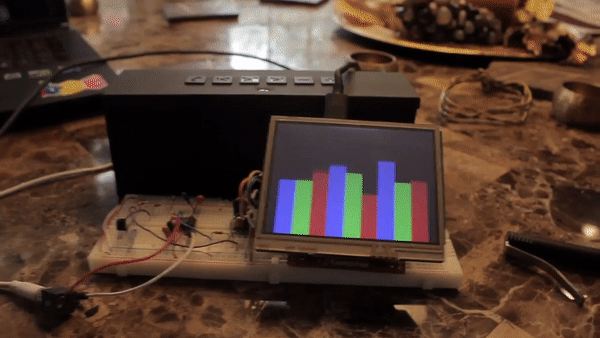 Decided to revisit my DJ Soundboard project and improve on it. I have added a Kentec Touchscreen display which has allowed me to utilize many more buttons for the Soundboard. With more buttons comes the ability to layer more tracks.
# Technical Specifics:
Coded on KeilUVision in C++. Uses a Kentec Touchscreen for display and a TMC1234 Launchpad for processing.
Has an AUX Cable output for sound.